I love the outdoors. I'm no extreme sports person or daredevil adventurer, but I do love being close to nature and witnessing this beautiful planet we happen to be on, and attempting to be active while I do so. I also love Rachel Bowden, founder of The Great Outdoors Agency.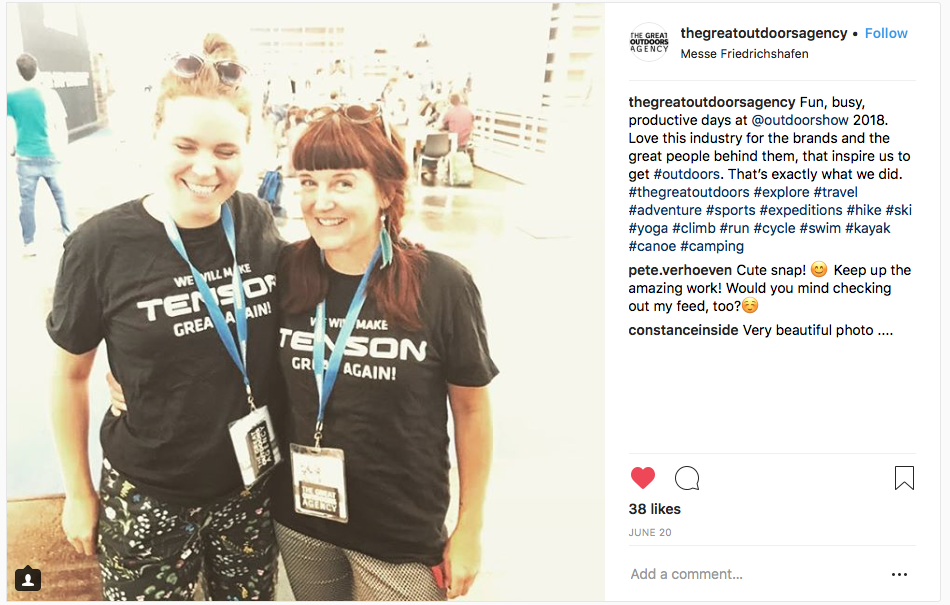 Rachel is a long-standing and very dear friend, with whom I share many many interests – outdoorsy stuff such as hiking and kayaking, but also things like reading novels by Murakami and enjoying good food.
It comes as no surprise then, that when she set up The Great Outdoors Agency and asked me to be on the team, I jumped at the chance. I assist with creating content strategies, producing content, planning press events, and generally thinking outside the box for PR campaigns for her clients. Rachel is the Marketing Genius though, so I'll say no more – check her company out for yourself:
Our mission is to bring more diversity to the UK outdoor retail market by championing brands that create innovative, distinctive and genuinely interesting products.
We work with brands that:
Are progressive and ambitious
Want to achieve significant growth in the UK
Create distinctive innovative products
We deliver PR, Advertising and Content Marketing that engages, inspires and connects with trade customers and end consumers, strengthening the brand proposition in the eyes of its target audience.
Our specialisms include: UK PR, Media Advertising and Press Events and international wide Content Marketing; in the form of Blogs, Newsletters and Key person Interviews as well as optimisation of website content for search engines and consumers.